Dear Gauls!
Our survey last year has shown the Asterix & Friends community would love the addition of a female villager.
With this post, we can finally introduce her to you!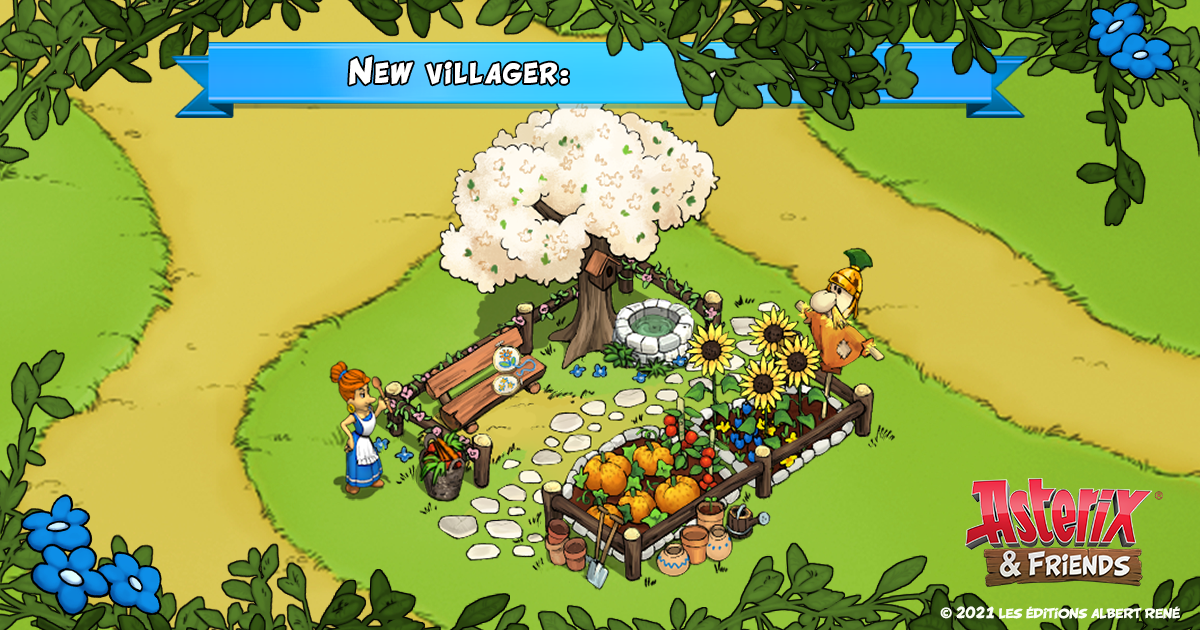 She is a passionate cook and loves gardening and nature and spends a lot of time in her garden.
She can be very commanding but is also caring, especially when it comes to her husband.
Before she returned to the village, she spent a lot of time in Lutetia and loves to remember her visit to the big city.
She is very fashionable and likes to sew new clothes for herself and the other villagers.
She makes sure everything in the village is in perfect order and that everyone eats enough.
As a full-fledged fighter, the female villager will be usable in village brawls and against Romans, and is planned to be added to the game in July!
Look forward to more information about her!
Your Asterix & Friends Team