Dear Gauls,
with our summer sale from June 28th to July 1st, there is another great opportunity to expand your inventory and stock up on useful items!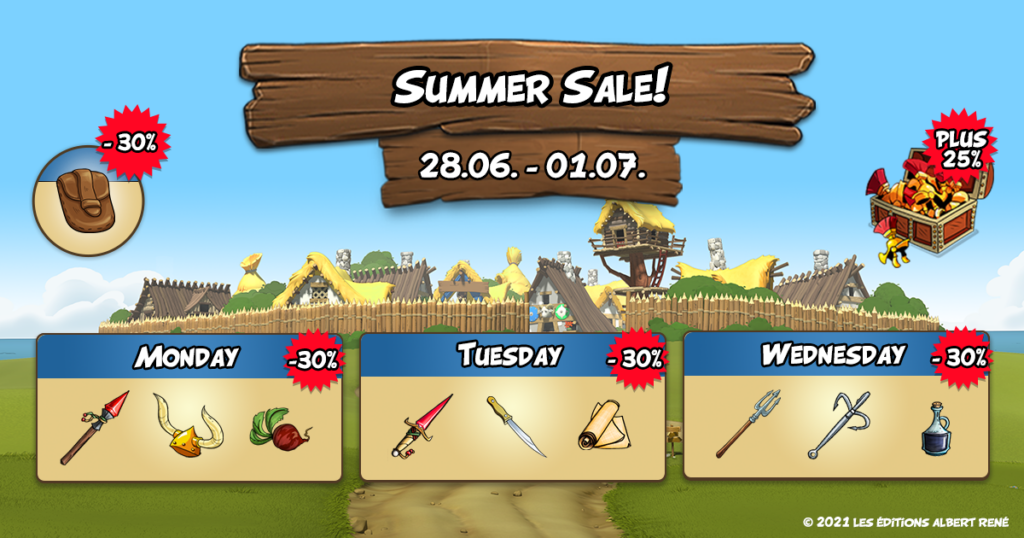 The following items will be available in the market with a 30% discount:
Monday: Gemstone Spear, Iberian Helmet, Beetroots

Tuesday: Gemstone Dagger, Corsican Switchblade, Papyrus Scrolls

Wednesday: Waterpict Trident, Grappling Hooks, Rock Oil
Bags with a 30% discount will also be available in the market throughout the entire sale!
But not only that: you also get an additional 25% bonus helmets when you buy packages from 1800 Roman helmets upwards! This bonus does not apply to special offers.
The sale starts today (Monday) at 5 pm (CEST) and ends on Thursday at 4:59 pm (CEST)!
Your Asterix & Friends team